ACAMIS (STILL!) IN ACTION
Volume 3, Number 1 - December 2020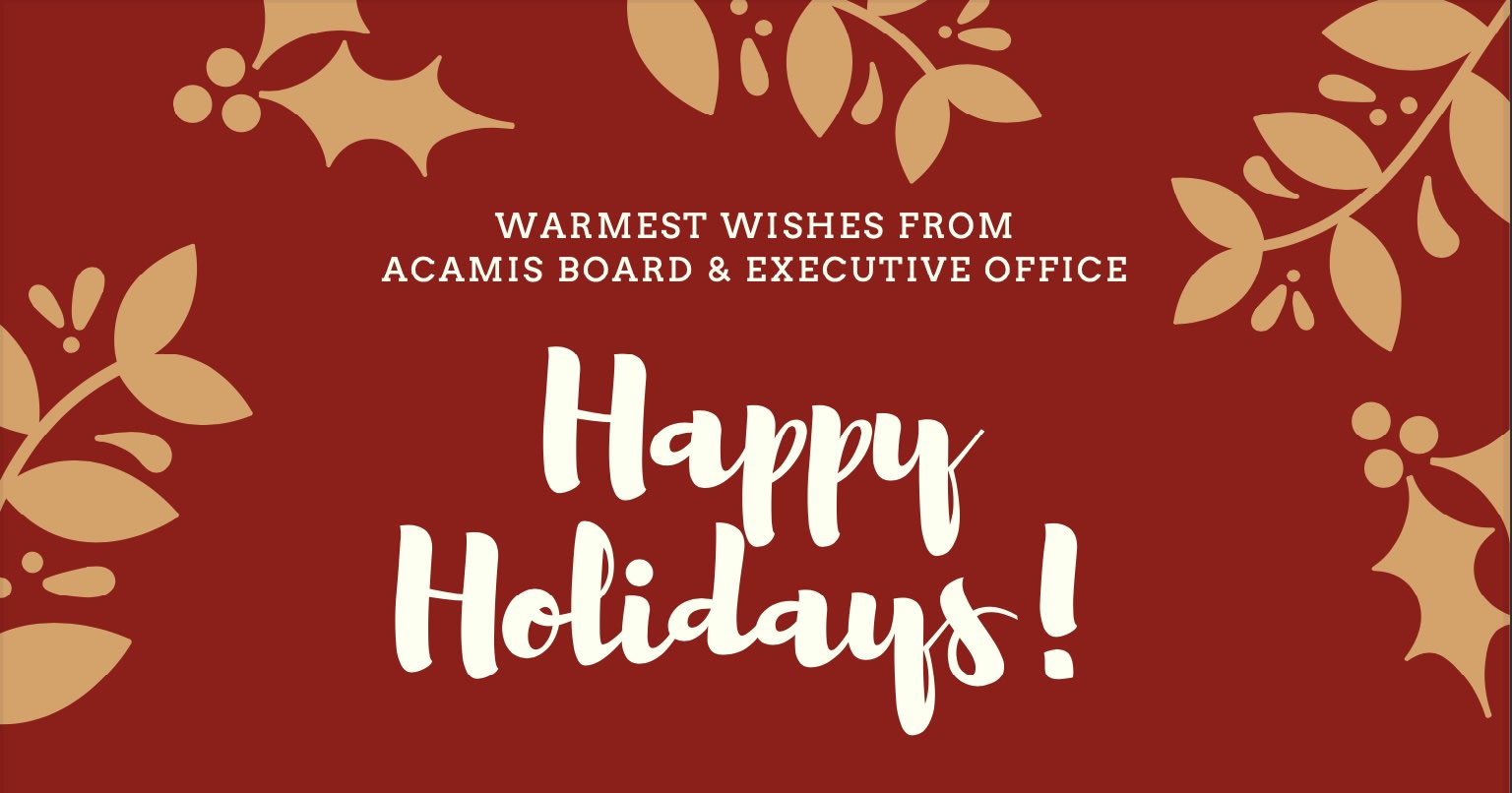 The ACAMIS Board of Directors
Steve Moody, President
Bill Elman, Vice President
Stephen Dare, Treasurer
Jeffry Stubbs, Secretary
Howard Stribbell, Board Member
Patrick Hurworth, Board Member
Caroline Taylor, Board Member
MESSAGE FROM EXECUTIVE DIRECTOR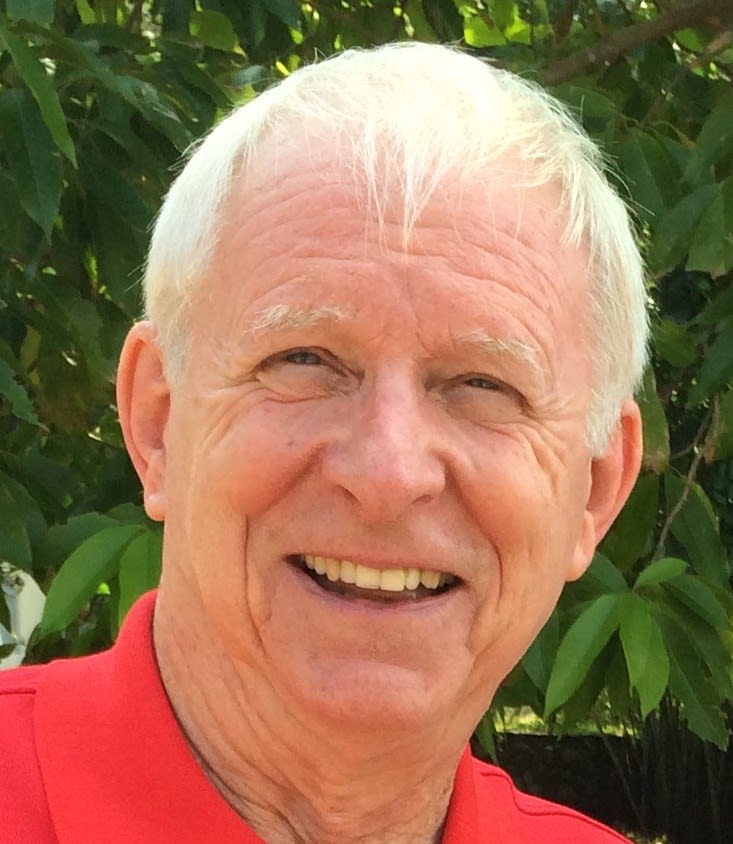 Goodbye 2020! Although this crazy year was filled with unpleasant surprises, it is at least ending better than it began. We all became stronger from addressing issues many of us had not faced before. From crisis, we become stronger and more capable of dealing with crisis. There is still a distance to travel, but vaccines on the horizon offer much more hope than before. International travel remains the single most important means of reimporting the virus, causing stressful outbreaks at international entry points and it may take several years before entry into many countries may return to normal. In any case, Welcome 2021!

The Board, Angie, Gary, Michael and I know that your holidays will have a different look this year as it is unwise to travel outside of the country in which you are based, but there are also many positive ways to enjoy the holidays while staying in place, with perhaps some creative ways of sharing or celebrating. Let us include the new teachers who joined us this year so they are not left alone, some without dependents who are as yet unable to join them.

Happy Holidays!
WELCOME TO OUR NEW MEMBER!
We are pleased to introduce and welcome our newest member, Delia School of Canada and their Head of School, Dr Jason Walter. As COVID conditions begin to stabilize in the coming months we look forward to many interactions with their leadership, students and staff!
To learn more about the Delia School go to https://www.delia.edu.hk
UNIVERSITY ASSOCIATE MEMBERSHIPS
University Placement Advisors take note! For ACAMIS member schools, we have entered into an Associate Membership with the prestigious Royal College of Surgeons in Dublin, Ireland (RCSI) that allows direct contact with the international admissions officer for students who wish to become medical doctors or enter other health care occupations such as pharmacy, physiotherapy and others. Counselors or students can refer to the information on our website and make a direct inquiry from there. Simply click on the RCSI icon below to access their information. The medical school can be fast track with highly motivated candidates finishing in 5/6 years. RCSI is the top university of medicine and health sciences in Ireland and has world-wide recognition. All nationalities are welcome to apply. RCSI is also part of the Free Fees Initiative for eligible EU students. RCSI is an international university focused on education and research to drive improvements in human health worldwide. Be sure to pass this on to your university placement counselor(s) so they can advise interested students to take advantage of this opportunity!
NEW ACAMIS PDAcademia PROGRAM STRUCTURE
Based on extensive research and creative innovation by Michael Iannini, we have developed a new and distinctive model for virtual professional development. During COVID restrictions, instead of weekend workshops, the series of virtual online learning modules are designed to assist with on the job development of different groups of staff over several weeks, culminating with a certificate of completion to enhance credentials. This approach of tapping into facilitation by experienced professionals has already received positive feedback. Encourage your supporting staff to explore these modules!
Participants will:
Be enabled to learn at their own pace using a mix of content delivery methods to meet the needs of various learning styles and preferences;

Be challenged to apply knowledge and tools introduced throughout the program to their own working context;

Be connected to others in their field to process content collectively and share unique experiences and perspectives; and

Demonstrate understanding of knowledge and tools by having peers review assignments and presentations.
UPCOMING PDAcademia ONLINE PD PROGRAMS
More Spring Online PD Programs will be available on the website soon.
Stay tuned!
Personalized Instructional Coaching with Steve Barkley
February 5, 2021 - April 29, 2021
Instructional Coaching is a specific task assigned to some job titles as a full job description and in some roles as one of the official elements of a position and an activity that most administrators, supervisors, and middle-level leaders see as crucial in the task of building continued teacher capabilities across a school staff.
Speaker:
Steve Barkley has served as an educational consultant to school districts, teacher organizations, state departments of education, and colleges and universities nationally and internationally for the past 35 years, facilitating the changes necessary for them to reach students and successfully prepare them for the 21st century.
OK, Let's try this again!
ACAMIS Spring Leadership Conference
Keystone Academy
March 5-6, 2021
Register now to take advantage of savings for members.

Now through December, early registration is reserved only for members and presenters at the reduced early registration rate for members. As a non-profit membership organization, attendance by the Head or designated representative is a legal requirement. For those who are in regions where quarantines prevent them from attending, we are working on a virtual option so they can join the Annual General Meeting (AGM) and will follow up with them as soon as we can define the options. Thanks go to members that prepaid last year and saved us great time and energy by carrying it over to this year. They received a free space(s) for their helpful assistance to us. Click on ACAMIS Spring Leadership Conference above for the list of strands and preliminary details. Join us and reconnect with colleagues to share stories and experiences after a long absence and during our long ordeal.
ACAMIS English Language Learners (ELL) Conference
Yew Chung International School of Shanghai, Pudong
April 25-26, 2021
Multilingualism: Barriers, Bridges and Inclusivity
As an added benefit, this conference will be offered in cooperation with World-class Instructional Design and Assessment (WIDA) which is based in the Wisconsin Center for Education Research at the University of Wisconsin.
Canadian International School of Guangzhou
End of June or early July 2021, To Be Confirmed
君子:论道,行之
Junzi : On Knowing and Doing
KOERSCHEN AWARD &
SERVICE LEARNING GRANTS APPLICATIONS
SUBMIT APPLICATIONS BEFORE FEBRUARY 14, 2021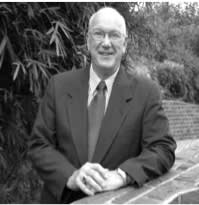 To encourage student participation in service to school and community, the ACAMIS Board of Directors established a grant fund to support student initiatives. Each year one Koerschen Grant and multiple Service Learning Grants are awarded to selected applicants.


Help your students earn valuable funding for innovative or service awards within your school and community. It is easy to apply. Up to US$2,500 per project is available annually to a total of US$10,000. Projects can be built around CAS ideas that also fit our award criteria. Take a moment now and check out the details and successful projects from past years. Pass this opportunity on to the appropriate people who work with student community service! Be sure to complete the preliminary application so we know who plans to apply.
Click below for more information:
The Jim Koerschen Award for Innovation in Schools
Koerschen and Service Award Recipients from 2020
See the full list of awards from past years by clicking on the above links
Koerschen Award 2020
Nanjing International School
Working together with a non-profit organization called Project Invent, NIS students are creating an electronic product particularly those with autism spectrum disorder that helps detect the onset of anger in order to prevent a breakdown.
Beijing World Youth Academy
Chinese Intangible Cultural Heritage Event with interschool competition and exhibition
Beijing World Youth Academy
Creation of Android App to enhance knowledge of STEAM among local Chinese students
Hangzhou International School
Creation of a Summer Program for Schools in Rural Communities
International School of Tianjin
Healing Young Hearts: Creating Art Booklets and Facilities for Sick Children in Hospitals
Léman International School Chengdu
Raising Awareness to Save Endangered Species
Nanjing International School
Grade 4/5 students invested in sewing machines to teach people to sew things for charities.
Yew Chung International School of Shanghai, Puxi
Improving feminine hygiene education, sewing reusable pads and teaching the skill to village schools remotely in a rural village in Nepal.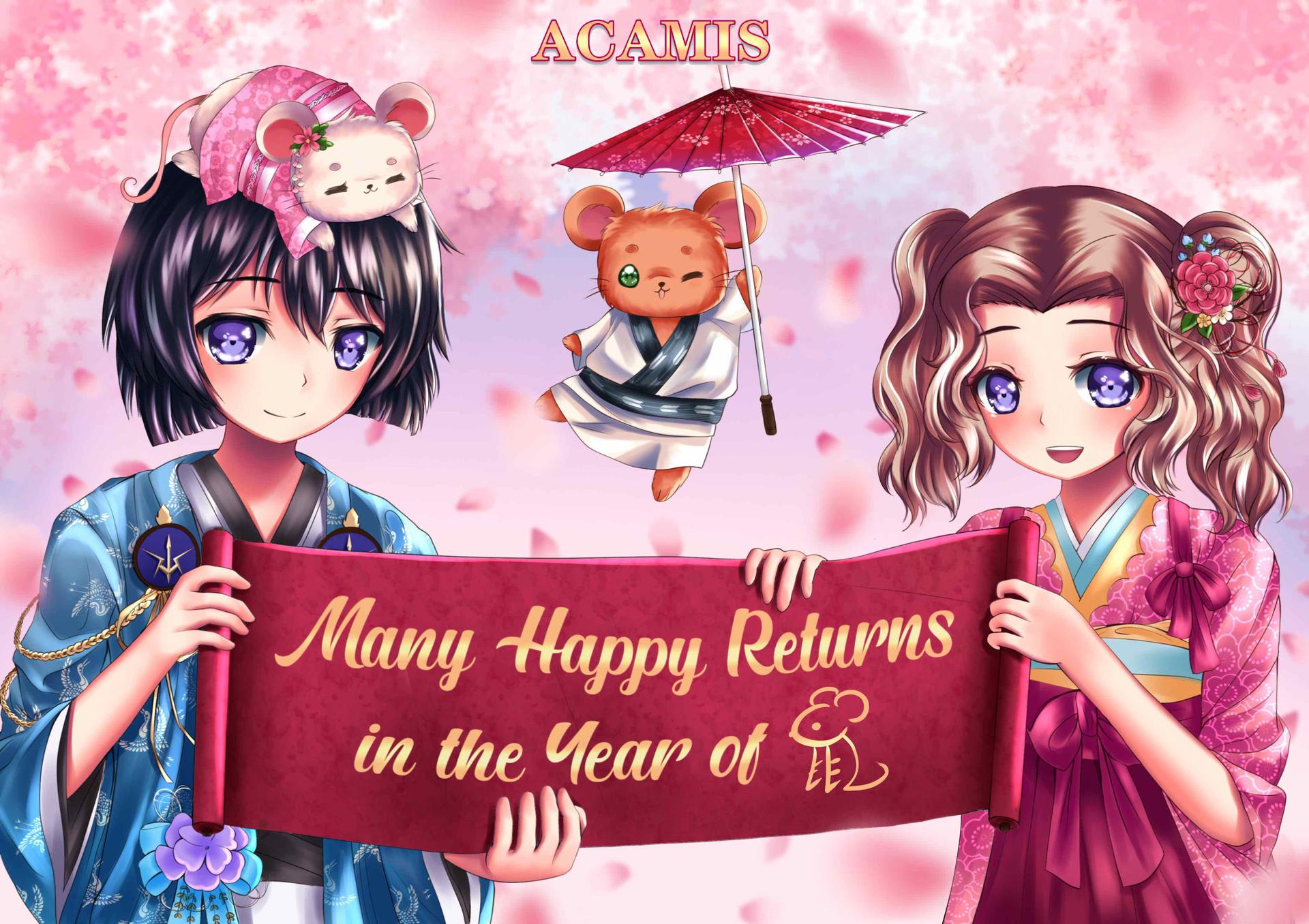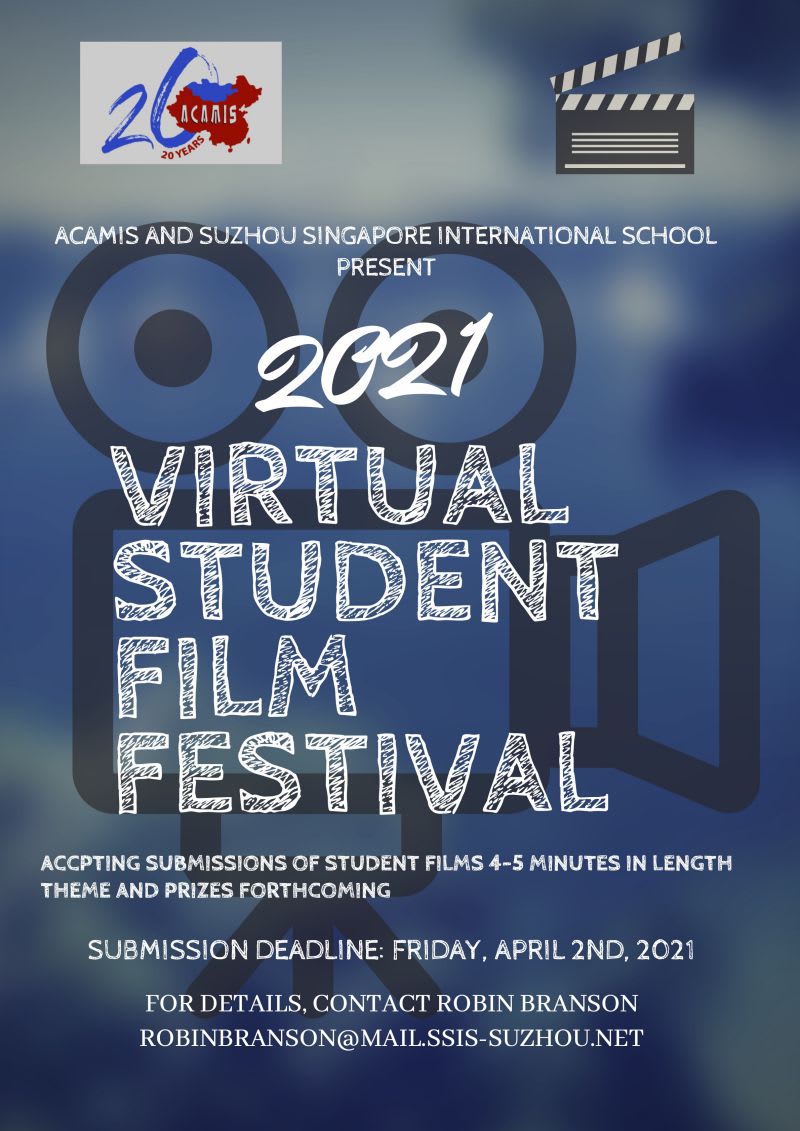 ACAMIS Virtual Student Film Festival
This year's festival will be hosted virtually.
We are currently accepting submissions of student films 4-5 minutes in length before Friday, April 2, 2021.
For details, please contact Robin Branson at robinbranson@mail.ssis-suzhou.net
With safety foremost in mind, ACAMIS Sports came to a halt since March, but our Sports Leaders, Danny Clarke from Nanjing International School and Darren Skov from Beijing City International School have been busy with core sports division leaders developing alternate plans to tournaments in our designated divisions. Our policy during this crisis, putting safety first, allows for a host school in a region to organize a tournament by inviting member schools from that region. A host school can use the ACAMIS Sports Charters, issued to the AD or Sports Director in each member school to guide the organization of the event for both boys and girls. Participation must be sanctioned by the Head of each participating school and parent permission for participants.

One such event took place in Jiangsu Province with five teams taking part, Nanjing International School, Suzhou Singapore International School (2 teams), Hangzhou International School and Boston International School Wuxi. Congratulations on holding the successful event for students during trying times!
For photos and results, go to https://www.acamis.org/student-activities/athletic-events/tournament-results-and-highlights